Slovenia, a hidden gem in Europe, offers an exhilarating ziplining experience that every adrenaline junkie should try. Our ultimate guide to ziplining in Slovenia will introduce you to some of the most stunning locations and highest platforms throughout this verdant landscape. From the breath-taking views over Lake Bled to the thrilling descent into Soca Valley, zipline Slovenia provides not just a thrill ride but also an opportunity to soak up some extraordinary scenery.
The first stop on your zipline Slovenia adventure should undoubtedly be the awe-inspiring Planica Zipline. With a length of 566 metres and reaching speeds up to 85 km/h, it is considered one of the steepest ziplines in the world! The thrill of flying over the Planica Giant, the largest ski jumping hill on earth, will leave you breathless. But if you're seeking an even more unique experience, head towards Maribor Pohorje Zipline Park for an adrenaline-filled journey across six different lines stretching over a total distance of 3 kilometres. Aside from being a heart-pounding adventure, it also offers panoramic views of the sprawling vineyards and picturesque meadows that define Slovenia's countryside. For those who crave a blend of history with their adrenaline rush, we recommend venturing to Bovec. Here you can find Europe's most attractive zipline park in Krsjak. It boasts five thrilling cables that take you soaring above the abandoned World War I fortresses nestled amidst lush forests and rugged mountain terrain – an absolute must-see! Additionally, adventure seekers should not miss out on Bohinj's Vogel Mountain where they can experience an incredible descent down Europe's longest double cable zipline at 2500 meters high! Ziplining in Slovenia is more than just about getting your heart racing; it's about immersing yourself into astonishing landscapes and diverse terrains that this beautiful country has to offer while satisfying your need for speed and height. As our guide reveals, whether you're craving stunning views over Lake Bled or a historical tour around Bovec's old fortresses – there truly is something for every taste when it comes to choosing where to zipline in Slovenia.
In your pursuit of adrenaline-pumping activities, a visit to the Zipline Dolinka in Bled should be on your itinerary. This zipline Slovenia adventure will take you through stunning natural landscapes and over the beautiful Sava River. Comprising five cables that span a total length of 4 kilometres, thrill-seekers are given the opportunity to soar above dense forests and charming towns at speeds reaching up to 60 km/h! The experience is not only exhilarating but also educational as trained guides share fascinating insights about Slovenia's unique flora and fauna during each pause between line descents. Lastly, don't forget to stop by Dom na Kofcah zipline near Trzic where you can marvel at magnificent views of the Julian Alps from an astounding height of 1488 metres above sea level. With all these options available, it's clear that no matter what kind of adventure you're after – Slovenia offers an unforgettable ziplining journey for everyone!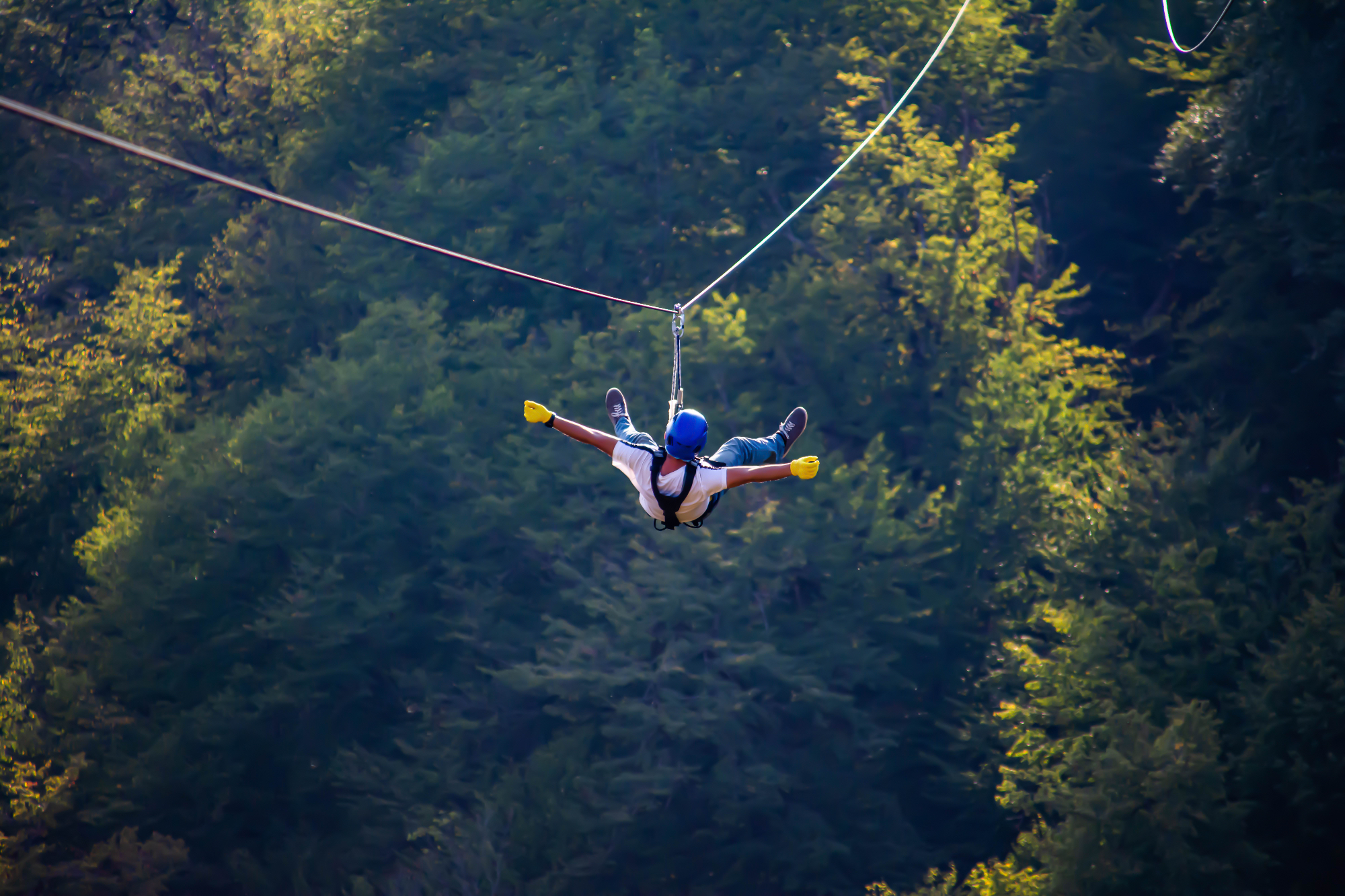 With opportunities for all ages and skill levels, zipline Slovenia offers a truly unique way to explore the country's diverse landscapes. Whether you are fascinated by the lush greenery of Sava River or captivated by the snow-capped peaks of Julian Alps, every descent brings with it a new perspective and an unforgettable memory. The exhilaration doesn't end at 60 km/h – adrenaline junkies can push their limits with advanced courses that promise even greater speeds. Meanwhile, nature enthusiasts will appreciate the educational aspect as knowledgeable guides share intriguing trivia about local wildlife during each pause between flights. Safety is also paramount; trained professionals ensure proper equipment usage and adherence to guidelines, making your thrilling journey worry-free from start to finish. So why wait? Embrace adventure and make memories that will last a lifetime with zipline Slovenia!
Beyond the adrenaline, zipline Slovenia also offers a unique bond with nature. Experience the serenity of gliding through untouched forests, getting up close and personal with bird species in their natural habitat. The fun doesn't stop when you touch the ground; indulge in local cuisine by joining food tours that introduce you to Slovenia's rich culinary tradition. If history is more your speed, explore ancient castles and learn about the country's past from expert tour guides. By nightfall, rest easy in cozy accommodations nestled within stunning landscapes, providing comfort after a day filled with adventure. In every aspect – whether it be thrill-seeking or cultural immersion – zipline Slovenia presents an experience like no other.…